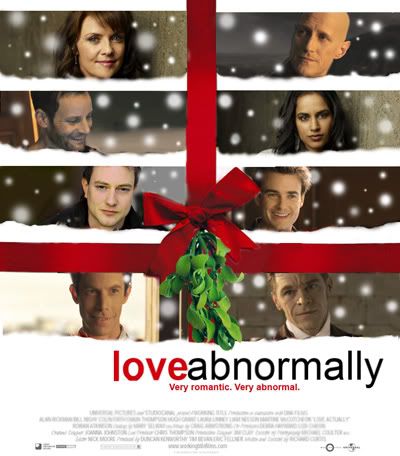 Title:
Love Abnormally
Rating
: Mature
Genre
: Holiday, Romance
Pairings
: Helen/John, Henry/Kate, past Helen/Declan. And others if you squint.
Spoilers/Warnings
: General season 3 spoilers. Sex. Christmas sappiness. Mistletoe. Author lovingly poking fun at Helen for being the resident bicycle.
Summary
: When Will comes across an old photograph, and Tesla decides to take charge of the holiday cheer, Christmas eve at the Sanctuary becomes a little less than relaxing...
(
Cheers to Hugh Grant...
Collapse
)